Pacific Design center (2017)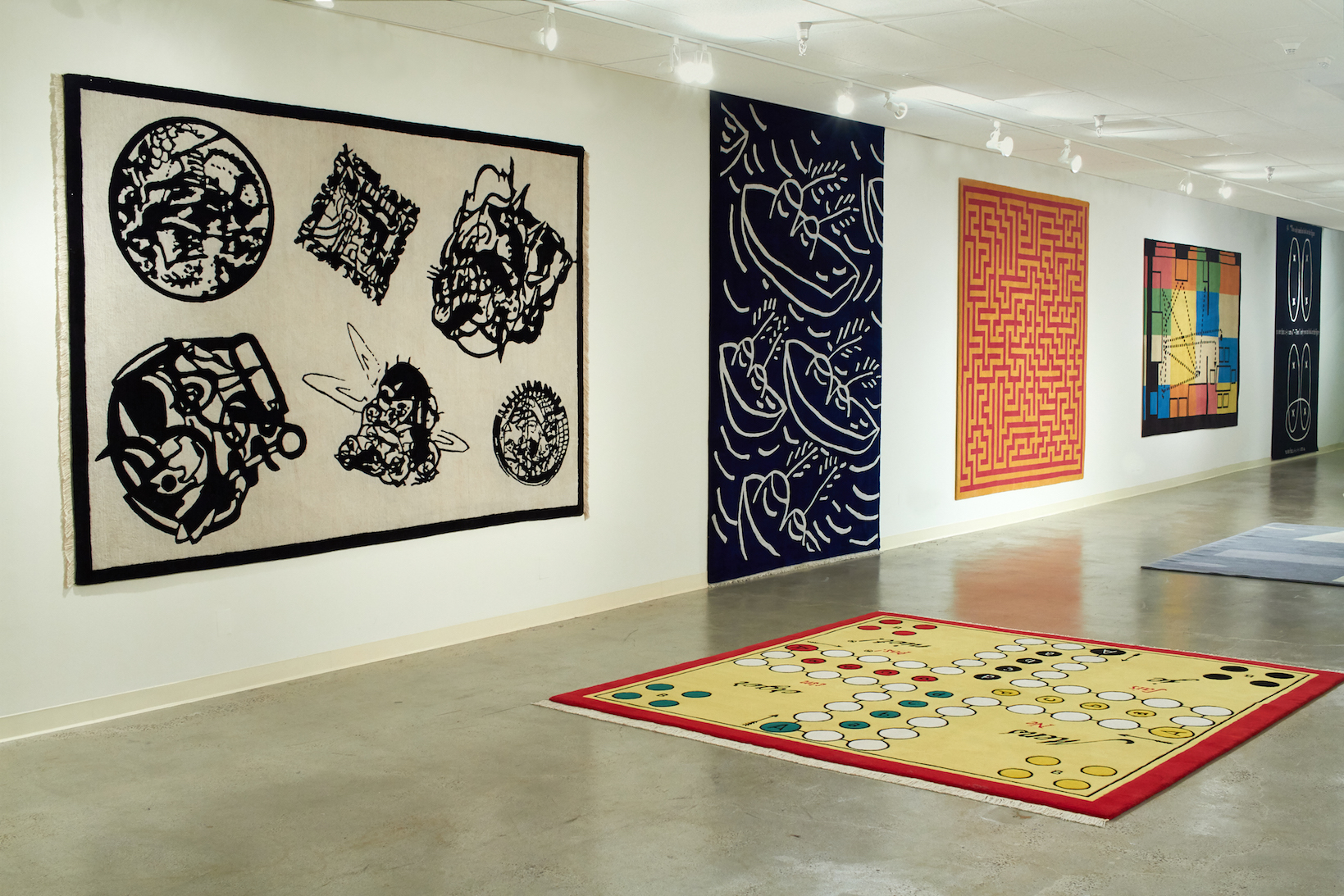 On view from March 22 - June 23, 2017
Equator Production is pleased to present The Interior and The Carpet at VAROLA (Suite B256), and exhibition of carpets produced by publisher, Petra Singh, Equator Production that includes carpets by 14 internationally renowned artists: Alan Belcher, Walter Dahn, Jirí Georg Dokoupil, Liam Gillick, Emilia and Ilya Kabakov, Joseph Kosuth, Ken Lum, Jonathan Monk, Peter Nagy, Julião Sarmento, Rob Scholte, and Rosemarie Trockel. On view from March 22 - June 23, the exhibit opens with a public reception from 5:00 - 9:30PM on Wednesday, March 22.
A new series of carpets curated by Dr. Cornelia Lauf for Equator Production, in a project managed by GoldenRuler, Rome (goldenruler.eu) is included, in addition to Equator's roster of artists. A selection of carpets recently shown at the Museum of Contemporary Art Cleveland in the exhibition, Wall to Wall: Carpets by Artists will be included.
Devoted to producing artists' carpets in limited editions, Equator Production was founded in Brussels by Petra and Ranbir Singh, together with art impresario Reiner Opoku in 1985. In 2014, after a hiatus, a journey to Nepal, Petra Singh decided to revive the studio in full. Equator Production collaborates with artists who incorporate their practice into the larger narrative of artistic historical evidence, blurring the domains of art, design, and craftsmanship.
By commissioning carpet designs from contemporary international artists and orchestrating the execution and production of designs in limited editions by traditional weavers, Equator Productions seeks to fuse both artistic processes, creating a long lost symbiosis between conception and production. The Interior and The Carpets showcases these essential connections and captures the evolution of Equator Production.